Truly exceptional integrated marketing is dynamic.
We go into each new client consultation meeting with two goals:
Discover your dreams

Make them come true
We make those marketing tools you have neither the time nor staff to manage and put them to work. When you're happy, so are we. It's a win-win we celebrate with ice cream.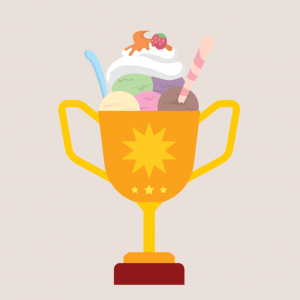 Our services are crafted to meet your unique goals
We deliver the best return on investment for your marketing dollars with the best customer service.
Marketing Plans

Grow your business with smart, targeted marketing. Let us create a fully integrated, specialized marketing plan for you to ensure consistent branding and messaging across all your digital and print marketing resources. From logos to Facebook, and everything in between, we've got you covered.

Branding

Whether you are just starting out and need a logo, business cards, and stationary, or you're an established organization looking to rebrand, we can help you. We'll make sure your branding stands out and is consistent among all your marketing outlets, from window clings and websites to social media and advertising.

Website Services

Your website is your primary tool for communicating with current and potential customers. It's the first impression a new lead will have of your business, so it needs to reflect your services, professionalism, personality, and talents. It also needs to be seen to do you any good. If you don't love your website, or if you're not showing up on search engines, let us help! With expert graphic designers, copywriters, developers, and SEO experts on hand, we create websites that will make you a rockstar!

Imaging

Every marketing campaign needs arresting visual content, and D. Cohn Communications can help. Whether you're looking for graphic design or need photos and videos, our team of experts can produce beautiful visual elements to use on any visual medium.

Social Media Marketing

This is where it all began for us. Our unparalleled social media marketing is tailored specifically to your company or organization. Our social media management service takes the responsibility of posting and monitoring your accounts off your hands. With a team of experts managing your accounts, you can be sure that optimized posting and targeted ad campaigns will represent your business accurately and effectively. Never miss a customer comment or message again.

Copywriting

With over 20 years of content creation experience, we offer top-of-the-line writing services for articles, blogs, newsletters, emails, press releases, and social media marketing content. We can also create and maintain your email lists, and provide email template creation.

Training

Want to control your own social media marketing but not sure where to start? We offer social media marketing consultation and training to help you and your staff understand your options and use your digital marketing resources effectively and efficiently. We offer individual or small group training as well as periodic seminars.

Packages

Packages are available. We tailor each package to each client's needs so you don't pay for services you don't want. Get in touch. Let's discuss what D. Cohn Communications can do for you.
You think marketing is mysterious and frustrating. We think it's fun. It's that simple
We spend the time it takes to intimately know the ins-and-outs of your business to create only the absolute best marketing products. We stay in constant contact with you so you're never left wondering what's going on. We've worked with a diverse group of businesses and organizations across all industries with proven results. We're accessible. We're fast. We're even friendly.