What is Truly Exceptional Integrated Marketing?
It includes logo and graphic design, responsive websites, effective SEO, social media marketing, photography, video, email, and blogs.
D. Cohn Communications is professionalism, creativity and collaboration at its finest.  Their consultants respond quickly to my questions and they always have creative suggestions for positioning the Purdue Northwest Sinai Forum Speakers Series prominently in social media.  I would recommend them to anyone looking to make their business, service or product stronger through social media.

Leslie Plesac, Executive Director, Purdue Northwest Sinai Forum
Social Media Marketing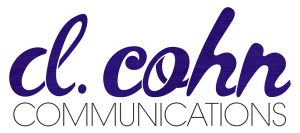 Job Opening Social Media Manager Part Time Valparaiso, IN D. Cohn Communications is seeking an individual to help manage social media accounts for our clients. Most of our clients are ...