LinkedIn for Social Marketing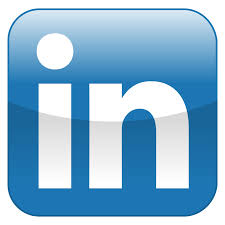 One of the least understood options for social media marketing is LinkedIn. We know LinkedIn as a place for professionals to showcase their individual talents and experiences, to network with other professionals, and to find jobs. How do those options translate into successful marketing opportunities for businesses?
Just as with any marketing campaign, owners should create their LinkedIn Company Pages with its specific audience in mind. As with any social marketing campaign, the goal is to foster meaningful relationships that inspire brand loyalty and sales. So when you create your LinkedIn Company Page, you are working to establish your company as an industry leader while at the same time encouraging LinkedIn's business-minded users to actively engage with your company.
Here are some tips for getting the most out of your company's LinkedIn page:
Refer to LinkedIn's excellent guides when creating your Company Page. They are helpful and make Page set up easy.
Make sure your Company Page's profile is complete. Fill in as many fields as possible using search-friendly keywords.
Provide high-definition, properly-sized images, usually of your company logo.
Add separate "Products and Services" tabs for each of your company's primary offerings. Describe what your business offers using search-friendly keywords. You can add documents, photos, or YouTube videos to these tabs as well.
Use your Company Page to post relevant content about your company and about your industry. Remember, your goal is to engage your followers, so post material designed to capture their attention and encourage conversation. Ask them to respond with their ideas, experiences, and expertise.
Just as with other social media services, LinkedIn requires interaction. Posting your own material is not enough. Take the time to read, like, comment, and share your followers' posts, and they will reciprocate. Take the time to say thank you for any recommendations your company receives, and recommend other companies you follow.
Become an active participant in LinkedIn groups. Find groups using the advanced search options. Your posts and comments in these forums will draw attention to your personal profile as well as your Company Page.
Don't forget to integrate your company's LinkedIn page with your other online resources: add a link to it on your website, newsletters, blogs, and in your email signature. You can promote your LinkedIn page further on your Facebook, Twitter, and Google+ pages by adding posts to those streams that link back to your LinkedIn content.
Have more in-depth questions about using LinkedIn as a marketing tool, or want to chat about social marketing in general? Feel free to contact me at (219) 309-9726 or [email protected]. You can find D. Cohn Communications on the web at www.dcohn.com, facebook.com/dcohncommunications, twitter.com/dcohncomm, and www.linkedin.com/company/d-cohn-communications.