Why Talent Matters in Social Marketing
Why Talent Matters In Social Marketing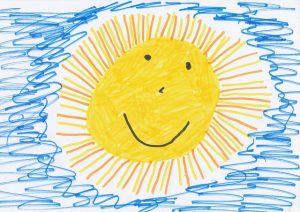 I have this saying – I may have even written this here before – "You wouldn't hire your sixteen-year-old son to design your billboard, so why would you trust him with your social marketing?" I am assuming, of course, that your sixteen-year-old son is not a talented graphic designer, which is completely possible. Still, the point is that you wouldn't trust your average teenager with branding your business, so it doesn't make sense to trust them with branding your business over and over again, on a daily basis, on the internet.
The same point holds true when hiring a digital marketing company. You wouldn't hire a second-rate design company who produces shoddy work to create your billboard, so why would you hire a second-rate firm to create your social media content, again and again, on a daily basis, on the internet?
So how do you know if a digital media company produces quality work? It helps to define what you want from your social media marketing. Once you have a sense of what you need, look for the company that is most likely to deliver that product with skill and at a reasonable cost. Research a variety of companies and evaluate their talent and track record for success. How can you tell if they will deliver? Look at three criteria: their own social media, examples of their work, and their ability to produce proof of their success.
How well does a digital marketing company maintain their own social media?
I am consistently surprised by digital marketing firms who don't maintain their own social media accounts. There are far more than you'd guess. To me, this is like walking into an interior design firm's office and finding neglected, outdated surroundings with shoddy furniture. If they can't be trusted to keep their own surroundings tasteful and well-appointed, what are the chances you'd trust them with your own interiors? Slim to none.
The same should hold true when evaluating a social media marketing firm. If they can't be relied upon to create quality material for themselves, how can you trust them to create quality material for you? What better demonstrates a firm's talent than its ability to market itself?
How do its other clients' accounts look?
If you're not asking for examples of a firm's work, you're flying blind. Many digital marketing companies, D. Cohn Communications included, purposely don't publicly disclose client lists because they are supposed to be maintaining accounts invisibly. But I assure you that we go into potential client meetings armed with proven accounts that demonstrate our talent. Ask for references from your leads, and follow up with them – just as you would for any other hire. What kinds of accounts does your social marketing firm maintain? Does their experience mesh well with your needs? What platforms do they have experience and expertise in? What other services do they offer? Can you speak with some of their current clients? Don't assume just because a company says it knows social media marketing that it actually does. Get proof.
Can they produce proof of their successes?
All major social media platforms provide tools to measure account performance. One of the reasons social media marketing is so useful is its ability to produce hard data that can be turned into new leads or help shape future marketing campaigns. Can your social media marketing firm not only generate this data for you, but also explain it in a meaningful way? You wouldn't guess statistical analysis is a big part of maintaining a social media marketing campaign, but it's crucial. If a firm can't or won't produce data that confirms its success, it's not fully versed in the field, and should be avoided.
Clearly, we believe D. Cohn Communications produces top-notch social media marketing campaigns. We strive to meet our clients' goals and expectations every day. We understand that what we do impacts our clients' businesses materially and socially. We're not just producing ads, we're maintaining online reputations. That's a big responsibility, and it's not one that should be entrusted to a cut-rate agency. Please feel free to give us a call and let us demonstrate how we meet all three of these criteria for you.