What Is Social Media Account Maintenance?
D. Cohn Communications' most popular service is social media account maintenance, and yet that term is vague enough that it requires explanation. You may be asking, why do I need social marketing, and how does it work?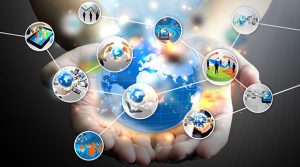 By social media marketing, we are referring to using Facebook pages, Twitter accounts, LinkedIn pages, blogs, and many other social media options to improve your visibility on the Internet and gather engaged customers.
Many businesses and organizations want to get involved with this kind of marketing but don't know where to start. They know they need websites and Facebook accounts to improve their Internet presences, but after all, they're plumbers, shop owners, politicians, real estate brokers—probably not marketers and maybe not computer whizzes. These organizations may even have a communications manager or department, but because social marketing is so new, many of their otherwise wonderful personnel aren't prepared to use these platforms specifically for marketing.
Many people tend to believe that just because they have personal Facebook accounts, using social media accounts for marketing can't be that hard. They tell us their kids are "computer savvy," so they just have their son or daughter run their business' social media pages. But I like to remind people that just because someone can use a platform doesn't mean they know how to use it for marketing. A personal Facebook account works very differently than a business Page. Even a 10-year-old can write down the name of your business and draw a picture, but you probably wouldn't use that as your company logo. Likewise, you probably shouldn't be leaving the responsibility of your online presence with a teenager who may not understand your organization's operations and goals, and probably has little background in marketing. What happens if there's a problem? Effective marketing requires professionals, and that's where we come in.
So how does social media account maintenance work? Our first step is an extensive conversation to learn as much as we can about your organization and discover your online marketing goals. We find out what your business wants most and guide you ONLY to the most useful options. For example, not every business needs a Twitter account, and we don't try to sell you products which won't work for you. After all, our goal is to provide you with effective marketing. We understand what the different social media platforms do well and what they don't do well, and we help you decide what you need.
Next, we create or revise your social media accounts so they are completely optimized to represent your business with accuracy. We make sure your accounts are set up correctly, completely, have well-chosen, properly sized images, and are optimized for search engines. We make sure all of your accounts are linked to further improve your Internet presence. Want to show up higher in a Google search? These steps can help.
The next part is harder. Maintaining social media marketing accounts is time consuming, especially for newbies. And the question always remains, what do we post? With social media account maintenance, D. Cohn Communications makes those posts for you. Based on your social marketing goals and our expertise and experience with the different social media platforms, we create posts that are well written, use engaging photos, are varied, interesting, and match the tone of your business. Do you host or attend a lot of events? We come along and take quality digital photos (and not with our phones!) to post to your accounts.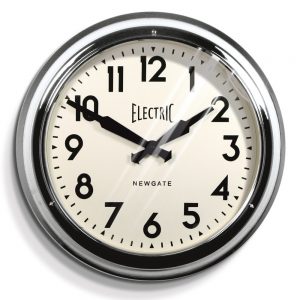 Probably the most important aspect of maintaining your social media accounts, though, is that we don't stop at 5:00 pm. We watch those accounts all day long. The first thing we do when we wake up and the last thing we do before going to bed is check our clients' accounts. We don't want you to be surprised by negative interactions with your accounts. Many organizations have resisted opening social marketing accounts because they don't want negative posts. We believe these organizations are missing out on a terrific opportunity to communicate with the public. We are always watching, and help you deal with any potential problems as soon as they arise.
And just because we are maintaining your accounts, you never lose control of them. We are completely accountable to you and committed to excellent customer service. We consistently monitor your social media data to make sure our efforts are successful and adjust our strategies as necessary.
That's social media account maintenance and it's a terrifically useful service, even for more sizeable organizations with already-overloaded staff. We have a portfolio of examples and satisfied clients we'd be happy to share with you. Just give us a call and set up a free consultation.