What Is A Social Media Manager?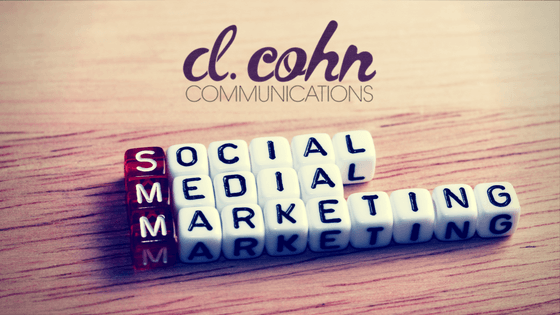 What is a Social Media Manager?
Many people are curious about just what we at D. Cohn Communications do. They've heard of social media marketing. They know about the importance of marketing in general. They're just not clear on what social media marketing is or how someone might manage it from outside the company.
What Is Social Media Marketing?
It helps to have a solid understanding of what social media marketing is. We all know that all businesses should have a marketing plan. When you craft a business plan, marketing is a key element of that. What are you going to do to promote your company? But unless you are yourself in marketing, you might not know what all that entails.
First, you need quality branding: a unique and inviting identity, visual and otherwise, that communicates who you are as a company. You use this branding across all of your marketing collateral. What is marketing collateral? That's part two. Marketing collateral is everything you use to promote your company: website, pamphlets, white papers, newspaper ads, videos, billboards, social media accounts, etc. They should all have consistent branding. Third, you need a plan. What marketing strategies will you use for print and digital collateral and how will you spread the word in your market?
Social media is just one facet of a complete marketing plan, but it's the one that requires the most work. Say you have a trifold created. You take it to locations where people are likely to notice it, you leave it, and you're done. Say you have a website created. It needs to be maintained for security and updated periodically for search engine optimization, but that's not a full-time job. If you're keeping a blog, you may update more regularly, but if not, you don't have to worry too much about your website.
How Is Social Media Marketing Different?
But social media is a round-the-clock, every single day, marketing asset. It delivers the most potent, personalized, interactive way to reach your audience. However, it requires near constant upkeep. First, it requires what we call "content": posts, photos, videos, articles, etc., updated nearly every day. Next, it requires monitoring. If you're trying to create a place where you interact with your customers, which is a key feature of social media marketing, you have to be there when they contact you. You can't ignore customer engagement on social media. Finally, it requires data analysis. If your strategy isn't working, the numbers will tell you, and you can create a new plan.
Why Hire a Social Media Manger?
I'm willing to bet you didn't hesitate to hire a graphic designer to create your logo. I bet you didn't think twice about having an outside company create and maintain your website. Yet people still resist the idea that they need professionals to maintain their social media.
Social media marketing is still marketing – there's an art and skill to it. If you want it to be effective, you really need someone with a marketing background to be maintaining it. This would be someone who understands how the social media platforms work and which ones are going to be most effective for your company. This would be someone who is a good writer and can make personalized social content that appeals to your audience while effectively promoting your company. It takes a delicate hand. This would be someone who is available outside of traditional business hours to respond to customer interactions. If you get a question or message at 8pm, you need to respond as quickly as possible. People rely on social media to interact with businesses more and more, and they expect quick reponses. Take too long (especially with disgruntled customers), and you're likely to lose them.
Social media marketing managers do all that for you. Just as web designers create and maintain websites, social media managers create content for, and maintain your social media accounts. They crunch the data on your accounts to make sure they're performing well. They offer reports so you can rest assured that you're getting a good return on your investment. The difference is between having an amateur do your marketing work and having a professional do your marketing work. You get top-quality content and the peace of mind that your social media accounts are being watched around the clock by people who want to make the best impression on your customers.
If you are thinking of hiring a social media marketing manager, take the time to ensure the company has the experience and expertise that such an important job requires. Who exactly will be maintaining your accounts? What is their marketing background? How much experience have they had? What is their education? Can you have references?
D. Cohn Communications offers complete, top-of-the-line social media marketing services. We would be delighted to help you with your social marketing. Give us a call or drop us a line. Consultations are free.