Do I Need An App?
We don't get a whole lot of calls for app development, and we don't offer it ourselves, but we do occasionally have clients who ask us to recommend an app development company for them. There's not a lot of agencies I like for app development, but I have a few I recommend. What I recommend most, though, is that businesses truly think through why they want an app.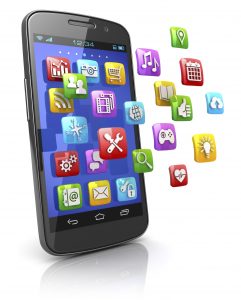 Obviously, apps can be helpful. When done right, they offer functions that users really want and need. Ask yourself, though, when was the last time you actually used an app from a small to medium sized business? Why did you use it? What did it provide for you?
If you're just looking for an app to provide contact info and descriptions of your products, you're going to be wasting your money. When it comes to digital marketing, you'd be better off putting your money into a truly well designed responsive website. Any info a user could want would then still be easily accessible on the Internet. When we use apps, we expect them to DO something. If your app doesn't offer functionality or benefits that a user can't get from your website, it's probably not going to show you any return on investment. This is especially true because in most cases, unless your app is truly helpful and well-designed, you can't charge for it and expect people to download it. Your app will have to be free. So you need an app that will actually drive new business for you.
So how do you provide value with an app? Offer features that aren't available on your website – special deals, up-to-the-minute news that actually matters to users, searchable maps, interactive menus, podcasts, the ability to collect, organize and store information, personalized information specific to the user's needs, payment options, etc. Of course, all this also means you have to keep the app up-to-date and stocked with fresh content.
It's easy for your customers to download apps and try them out, but it's just as easy for them to delete them. Before you invest in an app for your business, be sure it fits with your overall marketing plan, and call in a professional to help you decide which functions you're going to offer. You'll want an app that is well-designed for ease of use and visual interest. If you're just looking for an app because it's what the cool kids are doing, you'll be throwing away your money.