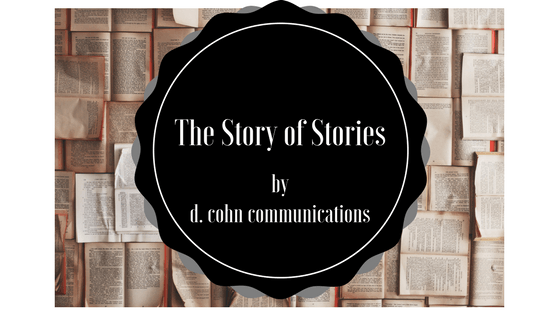 The Story of Stories, or How to Use Stories for Social Marketing
Chapter 1: What is a Story?
Once upon a time, not so very long ago, a spunky little social media platform called Snapchat was born. Snapchat offered a great new social product: people who used Snapchat could send photos or short video messages to their friends privately. These messages could only be viewed once and disappeared in 24 hours, allowing people to document moments of their days and share them with a select group of people. Snapchat was also a lot of fun! Photos and videos could be enhanced with filters, geotags, text, drawings, and more. Users could even track who had seen their posts. Snapchat was completely different from Facebook (almost the Anti-Facebook) and gained popularity among the young folks very quickly.
As Snapchat grew, it added new features, and the Story was born. Instead of sending messages to only individually selected friends, users could add their messages to their "Story" which was visible to all of their followers and could be viewed multiple times. Stories still disappeared after 24 hours, but users could add as many messages to their Stories as they wanted. And there were even more fun ways to dress up messages: virtual reality environments and interactive masks could be added to photos and videos to turn plain old selfies into works of art.
Snapchat added more and more features to its platform, making it a really fun way to communicate with friends. Low and behold, the older crowd got wind of how much fun Snapchat was, and they wanted in on the action too. Furthermore, Facebook and Instagram saw that they were missing out on all the fun, and so they added Stories to their platforms too.
Chapter 2: How Do I Use Stories for Marketing?
Now the Story was intended to be a way to communicate intimately with friends, but no good social tool goes unnoticed by marketers. Soon, brands started using Stories too. (Facebook hasn't added stories for business Pages yet, but probably will at some point, because the feature is so popular on Snapchat and Instagram.) Stories are particularly engaging to followers because they are fun, immediate, and fleeting. Users check their feeds daily to make sure they're not missing out on the latest posts from the brands they love.
Stories should differ from regular posts in that they're meant to be creative, intimate, up-to-the-minute, and give an "inside" view of what's happening right here, right now, today. Where brands can develop polished marketing materials for Snapchat and Instagram and promote those posts, you can't promote a Story, and over-produced marketing materials aren't nearly as engaging as Stories. You're supposed to be, well, telling a story. A sense of humor, wonderment, celebration, and immediacy should be behind every post you add to your Stories. The more creative and unusual, the better.
It helps to have a good understanding of who's watching your Story. According to a report prepared by Sprout Social, "59% of 18–29 year olds" and "33% of 30–49 year olds use Instagram." Furthermore, "38% of online women use Instagram," compared with just "28% of online men." So Instagram is a great platform to use if you're trying to reach Millennial women. It's entirely visual, so having a visual product or vibrant company atmosphere is essential. Instagram is a place to be creative. It's fast-paced and users are loyal to brands who use it well.
Snapchat falls into a category Sprout Social calls "Auto-Delete Apps" although no other app does it nearly as well or is as popular. "56% of 18–29 year olds" and "13% of 30–49 year olds use auto-delete apps." As you can see, Snapchat is popular among young people, but after age 30 its use drops off sharply. It is, according to Sprout Social, used almost equally by men and women, making it stand out among social media platforms, which, with the exception of LinkedIn, tend to be used more by women. So, if you're marketing your product or service to young Millennials or even Generation Z, Snapchat could work very well for you. It's a little more time intensive to set up, but the branding opportunities are really robust. Like Instagram, though, you must have creative visuals to make Snapchat work for you.
And so, the Story grew up and became a marketing tool. Fun aside – when Snapchat was just gaining traction a few years ago, I signed up for an account. Mind you, I am well outside of the 18-29 year old demographic, and at that time, only maybe 2 of my friends were using it. Even now I only have maybe 15 friends. I mostly follow brands. So I urged some friends to join, and one of them asked me why I would want to be on a platform for "kids." "It's my job!" I answered. "I have to know how these things work." She replied, "You're the reason social media platforms get ruined."
Maybe so, but I like to think I'm just inserting my clients into the Story.
The End.