The Proof is in the Posts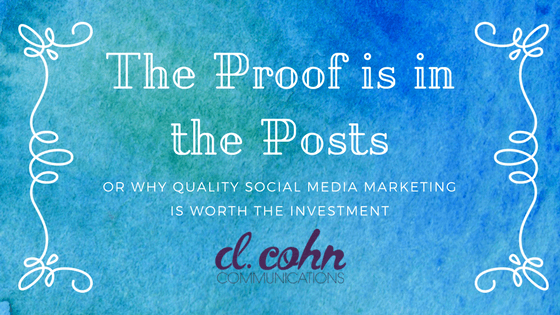 The Proof is in the Posts, or Why Quality Social Media Marketing is Worth the Investment
In marketing, as in all things, quality matters. I'll be frank, sometimes when we sit down with a potential client, they're very enthusiastic about the quality and breadth of our services until they see the price. Then sticker shock sets in and suddenly they are sure they can manage their social marketing themselves, or they head somewhere else to sign up for a cheaper package. Does this mean we think we should lower our prices? Sorry. No.
I'm big on shopping around myself, but sometimes, paying for the best is worth it. If you buy the cheapest computer, you skimp on quality, features, and life span. If you buy the cheapest car, you can expect it to have more mechanical problems and not last as long. If you buy the cheapest website, you can expect it won't be as visually appealing, functional, as safe, or attract as many leads as a better constructed one. If you want cheap social media marketing, you can expect it won't get you as many leads and you'll be throwing your money away. Let me show you what quality social media marketing looks like.
D. Cohn Communications is:
1. Exceptionally responsive.
2. Creative. We only make custom content designed to elicit the biggest reponse on social media.
3. A true marketing company. We didn't tack social media on as a service because it seemed like the hot thing to do without knowing anything about it. We are now and always have been marketers who specialize in social media. We're considered the premiere experts in Northwest Indiana, and there's a reason for that.
4. Focused on bringing you new clients and creating loyalty among the clients you already have.
The results speak for themselves. Here are a few examples of what a truly responsive, creative social marketing company can do for you.
Recently, one of our clients texted us at 2 pm to tell us something exciting was happening at 6 pm. We rearranged our schedules to be there for the client, because we understand that fresh, up-to-the-minute content makes for the best social media posts. We took a video of some students performing, and here's what happened.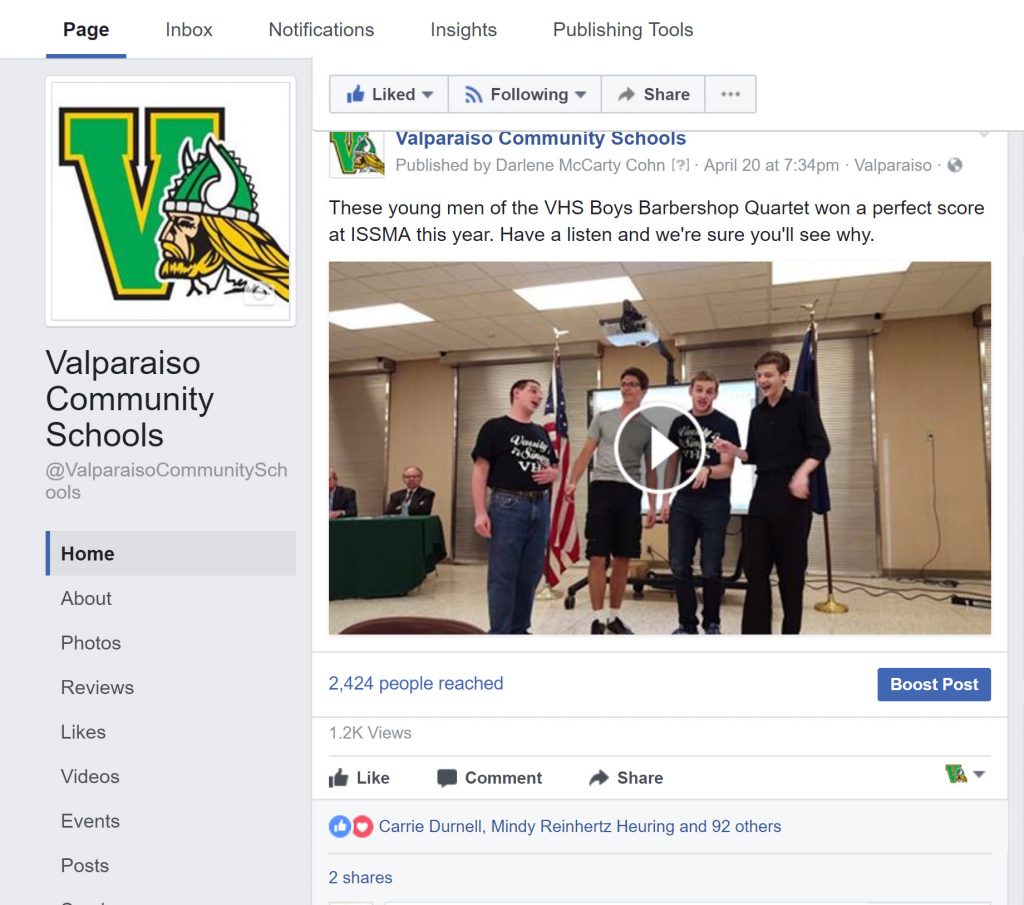 Notice the Reach on this post. Notice the number of Likes this post got. Notice how many times the video was viewed. If we hadn't been willing to work late on a weeknight with last minute notice, this highly engaging post wouldn't have happened.
Here's a similar example. Recently we stopped by one of our restaurant clients' locations during their busiest time: Saturday night. Yes—we work Saturday nights. We took a behind-the-scenes Facebook Live video. Again, look at the people Reached. Look at the number of views on the video. Look at the first comment: "Do you deliver?" The very first response was from someone who suddenly wanted their food. The video did its job. It sparked desire in their followers. Sure, we could have just posted a boring link to their menu on their website, but we never do that. We physically go to our clients, take lots of pictures and videos of their most compelling features, and create posts designed to engage their followers and draw new followers in.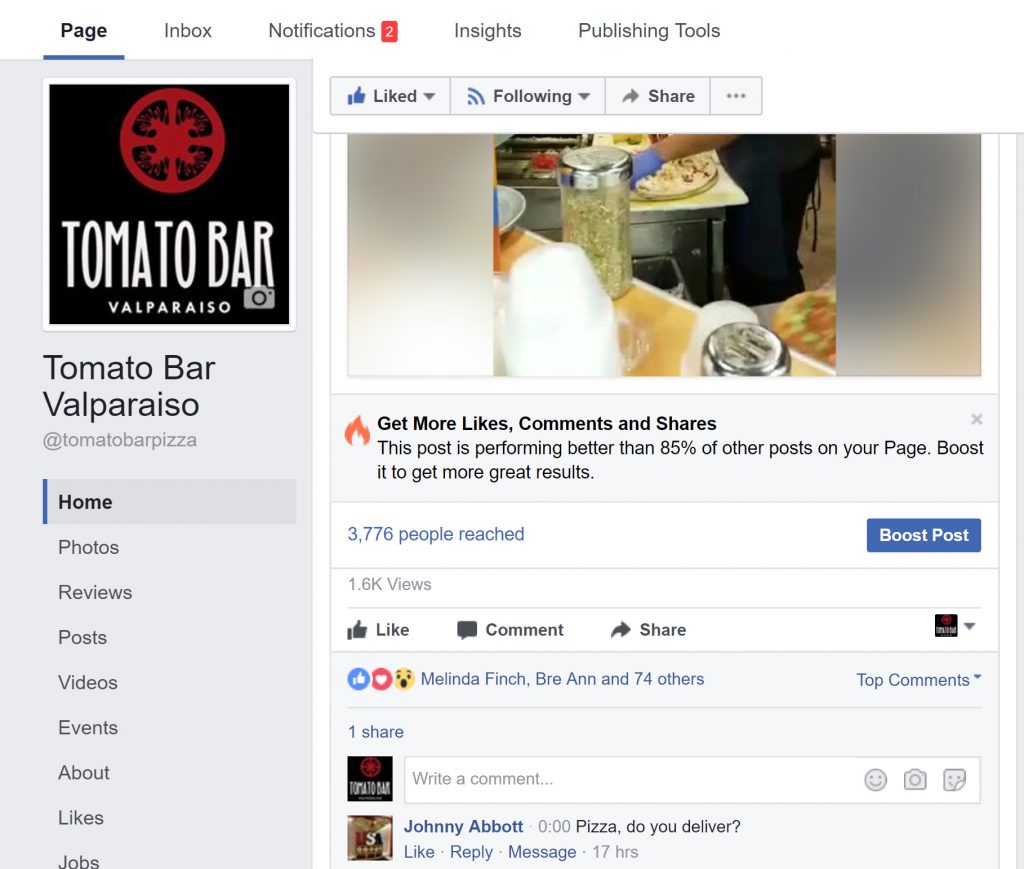 Here's another example. We recently attended a wedding happening in one of our clients' parks. Who doesn't love a beautiful wedding? Sure, this meant driving 30 minutes one way on a Saturday morning and spending 2 hours at the Park, but we go that far to get the best posts. It's worth it for just one great post. Look at the engagement on this post. The result? The client had two brides calling to book weddings at their facilities the next week.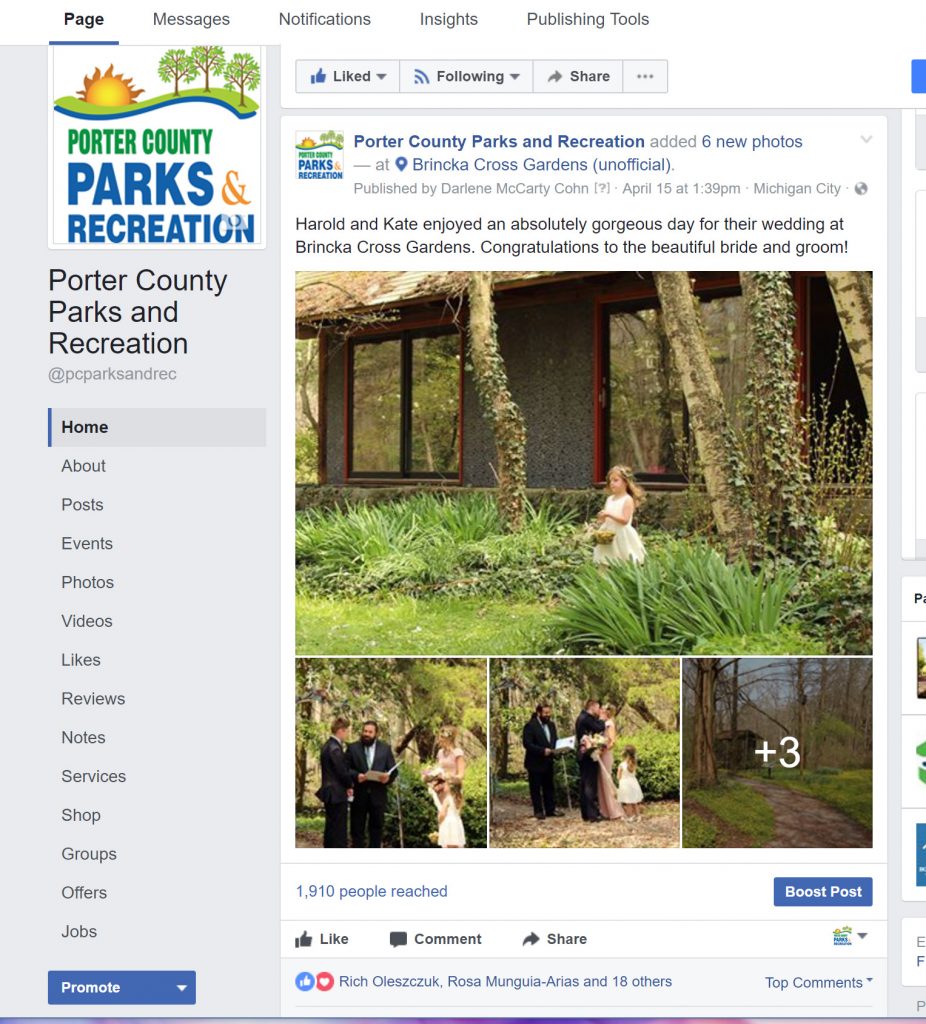 Quality Social Marketing is Worth the Money
Keep in mind that none of these posts were "Boosted." We did not pay to get views on these posts. The rule of thumb for Facebook is that an un-boosted post will only be seen by 10-20% of your followers. Our posts routinely do better than that.
Cheap marketing doesn't buy you that kind of service. If you want only the best, most personalized, most engaging content on your social media accounts, then D. Cohn Communications is the service for you. If you want discount marketing, there are lots of other options. Yes, we cost more, but we're worth every penny. We don't skimp on quality; we get results. We promise you, the investment is worth it.