Social Media and Job Searching
Social Media and Job Searching
Today's a big day. It is the day that I, Brianna Reeves, write my first blog for D. Cohn Communications. When brainstorming ideas for a topic, a myriad of thoughts came to mind: ninjas, kittens, llamas, ninja kittens chasing llamas. Unfortunately, none of these topics have much to do with social media, although the need to create a ninja-kitten-chasing-llamas meme is strong right now. I digress…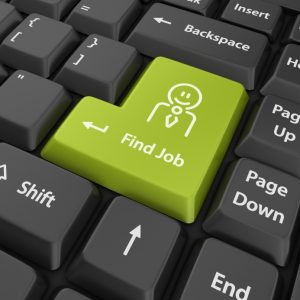 Being a young professional, there are two things I know to be true. 1. Social media is an all-encompassing being that permeates every aspect of one's life. 2. It can be really hard to find a job. So, with my knowledge in social media management and human resources, I give you this: Bri's Top Tips for Using Social Media to Aid in Your Job Search. Yes, the title needs some work, but hear me out on what I believe are the most important aspects of job searching in the social-media-centric world in which we live.
First and foremost, please clean up all of your social media pages. By this I mean remove all of your incriminating pictures, delete any profane posts, and make sure your Facebook and Twitter look like they belong to a professional, even if you're fresh out of college. I know this seems like a no-brainer, but you would be amazed by how many people think it's fine to leave those pictures from last year's kegger on their Facebook pages. Newsflash- employers are NOT going to be impressed with your toga party attire. And, no, it's not a good idea to simply make your page invisible to the world by increasing your privacy settings. You want employers to find your name when they search you, otherwise they may think you're a robot. Or that you don't exist.
Yes, you DO need a LinkedIn account. 79% of recruiters reported that they made hires through LinkedIn. It's an excellent platform to highlight your achievements and touch-base with industry leaders. To really be a LinkedIn dynamo, you will need to do more than fill out your basic info and make some connections. Endorse the connections you have and ask for endorsements from others, join groups, follow companies in your field, request connections with industry leaders. And in all of your communications, be sure to remain professional and let your personality shine through on other social media sites, like Twitter.
Do NOT join every single social media site to appear super tech-savvy and relevant. It doesn't work like that, and you'll be spending way too much time maintaining pages that potential employers don't care about. Think about the job you want and join the networks that make the most sense. Are you a graphic designer? Join Ello and connect with other creative types. Photographer? Flickr and Instagram are must-haves. Choose your mediums and spend your time wisely.
While I could go on for days about this topic (and trust me, that is not a hyperbole), this blog, like all good things, must come to an end. My final tip for using your social media presence to land you a job: Be active, relevant, and accurate. Use your pages to engage with leaders in your industry, not as placeholders. Share, like, and retweet news that pertains to your field. And always carefully consider the veracity and tone of each post you make.
Now go forth, master these tips, and land that dream job. While you're at it, don't forget to follow, like, and connect with D. Cohn Communications on all of our social media pages!