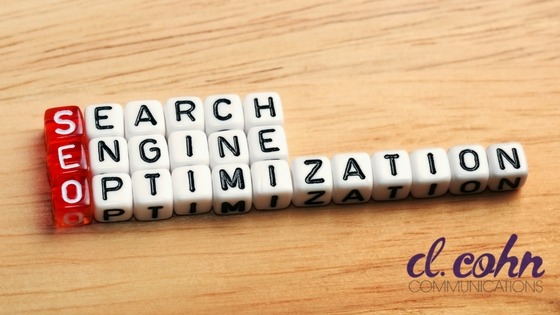 I recently came across the following question on an online discussion forum, and it's one I've heard many times. How can I improve my SEO by myself? Tricky question, but you can. (I haven't included the asker's name or business in the interest of privacy.)
Q: "Does Anyone Have Any Cost-Effective Strategies That Would Help Me Get the Word Out for My Website?
I am looking to increase SEO for my new website? Does anyone have any cost-effective strategies that would help me get the word out for my site? I am currently using running an AdWords campaign, and joining sites like this and other forums as fast as I can. However, I am tempted to spend money on tools that could mainstream that process for me like yext.com. I have just read mixed reviews of all of those sites, and don't want to waste money. I have seen my site has high as page 2 of google for specific searches, but for the highest key words, I am past page 15. All suggestions welcome. Thank you in advance."
A: This is a more complicated question than you'd think it is.
The first step is identifying exactly who your customers are and where they are using the Internet. These are called targeted personas. Are your customers on forums like this? If not, then you're wasting your time. Spend your time and money creating an online presence where your customers might actually be looking for your services. That might be social media. That might be Angie's List. That might be some other forum. But don't waste your time building backlinks from places you aren't going to generate any business. It's not worth the time or effort.
I'm going to assume you've already claimed your Google My Business page. That would be step one.
Google AdWords is a good idea, but only if you're being very methodical and targeted about your keywords. Have you done keyword research? Do you know what searches your target customers are using to find businesses like yours? Have you evaluated the data marking the performance of your AdWords campaigns and adjusted accordingly? If you're in a very competitive field, your prime keywords may be quite expensive. That doesn't mean you shouldn't do it, you just need to be strategic about planning, budgeting, and aggressive about keyword testing and adjusting.
Google's Keyword Planner is, of course, a great tool to start with to help you determine good keywords to use for your AdWords campaign, but you can also try a couple of other tools. Moz's Keyword Explorer can help. You can also try SEM Rush.
It also helps to know what your competitors are doing. You can peek into their website to see what keywords they're using and how they're performing. There are a lot of tools for this. Here's a great blog post by Andy Crestodina that explains how.
Outside of building backlinks, a couple of good possibilities for boosting website traffic are:
1. Have a professional optimize your website for SEO. If your website isn't set up correctly from the get-go, you're going to be at a disadvantage regardless of an AdWords campaign. The most important quality is that your website must be responsive. This means that it will change size to fit whatever screen someone views it on: smart phone, tablet, desktop, etc. Google prioritizes responsive sites over non-responsive sites. You also need to make sure you have the proper keywords (and the proper number of keywords) in your copy, meta descriptions, and all image tags. Depending on whether your site is built on a template website like WordPress, there might be plug-ins to help optimize your SEO and keep it fresh.
2. Keep a blog. Use keywords in your titles. Make the titles really engaging, and share your posts to social media. Blog at least once a week (and even more often if you can.) Use keywords in all your images' alt tags. Updating your website regularly is great for SEO.
3. Try a social media promotion to drive engagement to your website. Facebook has a really user-friendly ad platform that will walk you through the process of specifically driving traffic to your website. If you have a visually interesting product or service, Instagram will let you promote a post with a link to your website.
4. Encourage current and former clients to leave reviews of your business on Google. NOTE: You cannot "bribe" them to leave reviews. If Google catches you doing that, they'll blacklist your page. But be creative, directly ask for reviews from satisfied customers, advertise that you'd like reviews, and your fans will help you out.
At the end of the day, I recommend a professional.
I am not a fan of services like Yext. I don't see good return on investment for my clients. Your money would be much better spent seeking out professional assistance. Digital marketing is complex and most successful when undertaken by professionals. There is much more you can do, and professional digital marketers know how to optimize SEO, create targeted customer personas, identify where your customers are on the Internet, create targeted AdWords and social media paid campaigns, analyze the data from those campaigns, and constantly adjust for more effective campaigns. That said, I hope this is helpful to get you going on your own, and good luck!