Help, My Social Media Marketing Isn't Working
S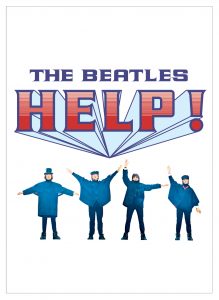 ocial media marketing sounds easy, but it's not. Everyone knows it's necessary, which is why everyone from international corporations to the corner barber shop has social media accounts. But not everyone is sure WHY it's necessary. What exactly is a Facebook page supposed to be doing for your business? What good will come of keeping a Twitter account?
Your social media marketing should absolutely be helping you generate business. There are ways to track this. If your social media marketing isn't generating business for you, it's time to take a hard look at your strategy and perhaps call in experts.
In the new world of marketing, internet (or digital) marketing is essential. Print ads, television ads, coupons in local publications – all of these tools are still relevant to a marketing plan, but they won't work alone. The reason is because customer buying habits have changed. People now know what they want before they find a seller. They go looking for service and product suppliers, not the other way around. And where are they most likely to look? The internet.
Your marketing plan simply must be centered around helping people find you when they're looking for your service. There's a lot of competition out on the internet. Every company has a website. Every company has a Facebook page. So your marketing plan needs to be more sophisticated than simply having those tools. It has to use them well. You need solid Search Engine Optimization (SEO) on your website to make sure it shows up when people Google your product or service. You need to create an interesting and consistent presence on social media to grow your audience enough to generate buzz.
Setting SEO aside for another column, what makes social media marketing work? Interesting content, broad audience, consistent presence. These three factors are intertwined. You will note that some business pages seem to have big followings while others are practically non-existent. How does that happen? Careful planning and skillful execution. Knowing how the Facebook algorithm works goes a long way toward helping you get your posts in front of eyeballs. This is where hiring an expert can make a big difference.
Interesting content: If your posts are boring or irrelevant to your potential customers, you aren't going to acquire a broad audience. You need to create social media posts that intrigue, delight, and challenge your followers. Good social media posts get likes, comments, and shares. If your posts aren't receiving any likes, comments, shares, retweets, etc., you aren't doing it right. Without those three responses, your posts aren't going to be seen by very many people. That's just how the social algorithms work. So you simply must create interesting content. If you don't know how to do that – call in an expert.
Broad audience: Your social media posts have to be targeted enough that they speak to your potential customers and elicit a response, but open enough that new people will find them interesting. Audience response spawns greater audience growth. Again, that's just how the algorithms work. The more people who see your posts and respond, the more it'll be shown to others. Don't forget, part of building an audience means interacting with others on social media. Don't just post and expect people to talk to you. Talk to them as well. Respond to comments and questions on your social media. Comment and respond to other people's social media posts also. Interaction is key to growth. If you're not sure how to grow your audience, again, call in an expert.
Consistent presence: Social media posts have very short half-lives, especially if they don't elicit an audience response. If no one has reacted to your post within the first half hour of you posting it, no one will. There's a natural ebb and flow to posting – by nature some posts will encourage greater response than others. But what's key is that you keep your presence consistent. That is not to say that you need to post 5 times a day. Only the biggest, busiest social media accounts should do that. For a small business, post once a day on Facebook, maybe even a little less often, and up to 5 times a day on Twitter. Depending on your product, you may want to work in Instagram or LinkedIn as well. But space your posts out. Post frequently enough that there's always something recent and new on your social media, but not so frequently that you annoy your followers. There's an art to it. And I'll say it one more time – if you don't have the resources to keep up a consistent presence, call in an expert to do it for you.
Social media marketing should help you acquire business because you have created a reputable presence for yourself on the internet before people decide they need you. That way, once they've decided they need what you're selling, they already know where to turn, or their friends can point them your way. If all this seems like a lot to manage, it is. You're not expected to be a digital marketing expert on top of everything else you're already doing. There are professionals who can help you make social media marketing work, you've just got to give us a call.