Five Things You May Not Know
Five Things You May Not Know about Social Media
1.Posts made by brands on Facebook that are 40 characters in length or less are said to receive significantly more – as much as 86% more, according to this Social Media Today article – "likes" and comments.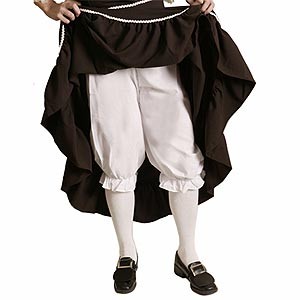 2. Digital marketing requires a wide array of skills, a symphony of activity that is performed by many musicians in one body — yours. Being in charge of a brand's social marketing and blog means you need to be prepared to be the front line of customer service and support and to know your organization's products and services inside and out (how otherwise would you be able to promote them?)Your calling will also entail being a researcher, strategist, writer, editor, data analyst, and cheerleader. Just be thankful that you wear many hats and not many pairs of bloomers.
3. Recent research has shown that social images (or images shared on social networks by brands) achieve an 87% "interaction rate" on Facebook, as opposed to other kinds of posts, which only receive interaction by 4% of fans or less!  If you're careful to heed the importance of posting a variety of engaging, high-quality photos that are relevant to your followers, you are bound to enjoy increased exposure through your followers "liking," commenting on and sharing your posts. Need some tips and tricks for taking better photos? Check out this post by Digital Photography School!
4. Want to get your masters degree and get into social media marketing? There are academic programs for that now! Check out the University of Florida's "first-of-its-kind online program," Rutgers' "Mini-M.B.A." certificate program in social media marketing or Southern New Hampshire University's Social Media M.B.A. program, for starters. Want formal education about social media marketing that's not quite as formal as an accredited degree program? Check out these five great non-credit certification programs offered by the Hubspot Academy. Hubspot is an industry thought leader on all things related to digital and social media marketing. They know their stuff.
5. "The value of the homepage is decreasing," says a recent article about the recently-leaked New York Times Innovation Report by Neiman Journalistic Lab. The importance of sharing our webpages, blog posts and news via social media platforms is increasingly important, as web surfers may spend less and less time on our websites and more time indeed "surfing," i.e. letting you find them. Basically, it's all about enticing a stranger into learning more about why you should matter to them. And enticing strangers to brand's websites, good and services effective social media marketing sure does. In Social Media Examiner's 2013 End of Year Report, marketers were asked for the top two benefits they've experienced as a result of their social media marketing efforts. Some of the key findings are listed below:
 89% said that they experienced increased exposure
75% said that they experienced increased traffic to their websites
65% said that they developed loyal fans of their brands
61% said that they generated leads
54% said that they improved their websites' search rankings
43% said that they experienced increased sales
We're not saying to take a long look, heave a sigh and kiss your website goodbye. Absolutely not! We're saying that this social media marketing thing is not a fad and it's not going anywhere. It's time to get on board, get online and join the conversation your customers (and potential customers) are already having. It's time to integrate your traditional marketing efforts with those that are riding the wave of the future. Getting a little seasick? D. Cohn Communications is always here with a lifeboat, ready to brave the storm you might not personally have time to navigate your brand through. You can't afford to capsize. There are plenty of other fish in the digital sea and if you don't find your customers, they certainly will. Thanks for reading, and we hope you will share your thoughts and questions in the comments below! Feeling shy? Talk to us without an audience at info@dcohn.com or give us a call at (219) 309-9726. We're looking forward to hearing from you!