Facebook Tip of the Week: Graph What?
Facebook began rolling out Graph Search to the masses today, and I think you'll be happy to know what it does.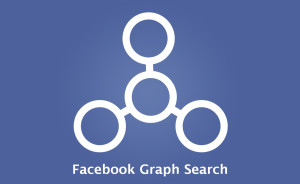 It's a pretty cool (and a pretty powerful) smart search tool that helps users find EXACTLY what they're looking for, but it will be digging a bit deeper into your personal info to give accurate search results. To that end, take a moment toreview your privacy settings by clicking on the little lock icon next to your name.
And remember, every bit of info you give Facebook is fair game: your address, when you graduated high school, who your cousins are, all of those "Likes," what books you read, what Pages you follow, what games you play, who your friends are, and what they do…. all considered for Graph Search results.
Incidentally, if you are a business page, my advice is the opposite. Make sure your "About" info is filled out as completely as possible to make sure you're easy to find by Graph Search. D. Cohn Communications can help with that!
Your Facebook activity says a lot about your personality. Don't get paranoid, just be proactive. As always, feel free to ask me questions.
Here's Facebook's "Introducing Graph Search" page.