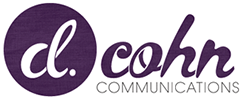 It may look like we vanished, but no! While our webpage was in transition, we didn't write many new blog posts — you wouldn't have been able to see them anyway! We didn't stop writing about social media and marketing, though. If you have a gander at ValpoLife.com, you'll see we write a column called "What's Up In Social Media with D.?" Any wisdom we've been dispensing has been published there. Now that the blog is back, you can expect both! Thank you to Ideas In Motion Media for giving us the opportunity to write such a fun column.
In the meantime, we've also added a few professionals to our arsenal of whiz kids. Expect more blogs from Cassie Boehlke and Kristen Sheldon, along with updates about our publications on ValpoLife.com and around the web.
Thanks for visiting! Drop us an email or a call anytime.