12 Days of Digital Marketing: Pinterest
12 Days of Digital Marketing: Day 8, Pinterest
Well, we're way beyond the 12 Days of Christmas, and I don't know about you, but I'm fine with that. I haven't given up on my basic blog concept here, though, so stick with me. I am outlining 12 different digital marketing options that are not Facebook. It's a noble cause, and I'm up to the challenge. Onto Day 8: Pinterest.


A fun fact about Pinterest: It has a uniquely specific demographic. According to the blog Digital Marketing Ramblings, over 70 Million people use Pinterest. And as this infographic from alight shows, Pinners are largely adult women – 80% of Pinners are female, and over 50% of those women are between 25-44 years of age. That is a powerful spending market.
If you've never used Pinterest, users create themed "Boards" which they then "Pin" posts too. You can create your own Pins or share those of others. The virality of a Pin is intense. These Pins may be recipes, links to websites or blog posts, photographs of products or complete projects, ideas, infographics, inspirational quotes, how-tos. There really are very few limits to what can be turned into a Pin, but Pins always feature an engaging visual. I often compare using Pinterest to looking through a magazine.
Using Pinterest's Rich Pin tool, businesses can attach information to a Pin so that no matter how many times it is shared, details about that Pin stay in place. All the better to brand yourself, my dear. Pinterest uses the much-maligned hashtag as well, so classifying and searching for subject matter is easy.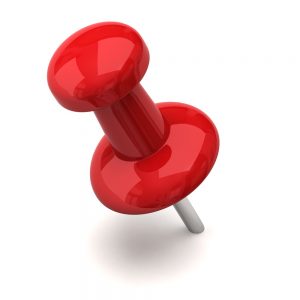 Pinterest accounts for businesses are also linked to your website, so you can encourage website visitors to share your materials with the Pin It and Follow buttons. Your Pinterest page will also drive visitors to your website and can help strengthen your search engine ranking.
Pinterest offers a very clear, well-designed guide for businesses. If the mom next door is your ultimate customer, consider how you might capitalize on what's visual about your business, and set up a Pinterest account.
Of course, you can find D. Cohn Communications on Pinterest, too.