12 Days of Digital Marketing Day 7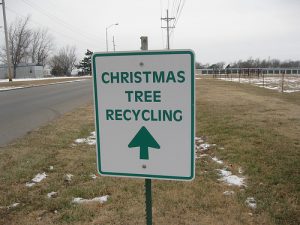 Technically, we have entered the actual 12 Days of Christmas and I have until January 6th to pop out the next six 12 Days blogs. But let's be honest, once Christmas Day has passed, all the pomp and circumstance of the season is pretty much over. So maybe the metaphor is tired now. Too bad. I'm still committed to bringing you twelve varieties of digital marketing that aren't Facebook. We'll just dispense with the theme, and I'll speed it up a bit.
On the Seventh Day of Christmas, D. Cohn said to me, consider a social network that caters to your specialty.
Many people think 'social network' and they think Facebook and Twitter, maybe LinkedIn. But the truth is there are thousands of social networks out there with a smaller user base. Why would you want a smaller user base? The question isn't really how many people are using these networks. It's who is using these networks. If you have a product or service that can benefit from finding a niche customer, you can turn to specialized networks to help you reach your specific audience.
Consider the Life networks, for example. ValpoLife.com, LaPorteCountyLife.com, PortageLife.com, and NWIndianaLife.com, run by Ideas in Motion Media, are all social networks which reach very specific users in a relatively compact geographical area. They are more than just social networks, they're news sites, but they've incorporated social into every aspect of what they do. Pay for a Life Partnership and you're going to reach unrivaled numbers of users across a specific geographical area. Not only can you share your own company news, products, and expertise, the Life networks will help you create material for your profile. They'll cover your events, write articles, take photos, create videos, and spread your profile even further. Your material will be posted across Facebook, Twitter, LinkedIn, as well as on the Life websites. Yes, you will pay for this kind of digital advertising and widespread exposure, but it's extremely well targeted, and goes straight to clients who want to know more about the businesses in their area. Instead of the scattershot approach of Facebook, it's far more precise.
Other examples include networks like ReverbNation.com, which is 100% focused on the music industry. Artists and industry professionals can create profiles, upload music and videos, and advertise gigs. Fans can find out more about national, international, and hyper-local acts, communicate with them directly, communicate with one another, and leave reviews. It's a very positive network.
Similarly, you might not think of Angie's List as a social network, but it most definitely has a social component. Businesses create profiles which users can search and review. Users can talk to one another via comments, and businesses can respond. If you're selling a service that relies on professional expertise and could use some word-of-mouth reputation-building, a service like Angie's List can be invaluable.
Whatever your product or service, there's an audience you can reach through a targeted online network. You may have to pay for that exposure, but your return on investment could be much higher if your dollars are spent getting your message right to the clients who are looking for your product.