12 Days of Digital Marketing Day 6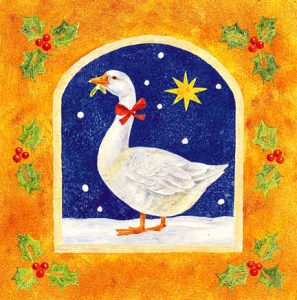 12 Days of Digital Marketing
Day 6: YouTube
Tired of Facebook? We hear you. But don't despair, there are many other social marketing platforms you may not have considered. Wondering which are right for you? We'll describe at least as many options as there are Days of Christmas. Welcome to Day 6, and check out our entire 12 Days blog series. Keep watching as we reveal more leading up to the holidays.
On the Sixth Day of Christmas, things start to get a little surreal. We're still working the bird theme, but I'm no farmer. I have nowhere to put Six Geese A'Laying. I get that fresh eggs are a mighty nice thing, but unless I build a fancy coop, all that egg-laying happening in my lawn is going to get messy. I'm not even sure zoning laws will allow it, and I'm positive I can't use all those eggs. There's only so many omelets a girl can eat. I'd be giving away eggs to everyone I meet. So thanks anyway. Skip the geese and just get me a dozen eggs instead. Pop a bow on the carton. Or better yet, stick with the fine jewelry. (Props for Day 5.)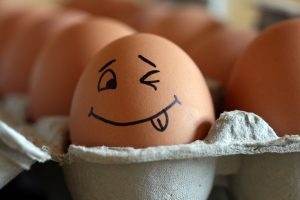 As I strain this metaphor to its breaking point, though, I will say that 6 people landing on your digital content, laying down comments, and sharing it with their friends is a very good gift indeed. And just as six geese may quickly turn out dozens of new baby geese, your 6 original fans will quickly turn into many more if you've got interesting content to share. Nothing is more engaging for Internet fans than video.
On the Sixth Day of Digital Marketing, D. Cohn said to me, watch geese laying eggs on YouTube instead.
Many small businesses shy away from YouTube. For one thing, creating a channel can seem more confusing than other social platforms. There are a lot of bells and whistles when you set up your channel. To be fair, it's no harder than a Facebook page, but unless you're an avid YouTube user yourself, the controls can seem a little foreign. But YouTube offers a lot of help, both written and in video, so you can make the most of your Channel. And of course, you can always hire social marketing folks like us to help you.
Another reason businesses avoid YouTube is because they don't think they can make videos. Nonsense. If you've got a product or service, a web cam or digital camera, that video editing software that came pre-loaded on your computer, and a little patience, you can make compelling videos that will inform and entertain your fans. Or, hire some professionals and put some wow! in your videos.
If you're looking skeptically at your screen and thinking "We sell widgets. Widgets don't make for interesting videos." then think again, a little more creatively this time. How about a video showing someone how to use your widget? How about a video of someone decorating their bathroom with widgets? How about a video interview with your best widget customers? How about a video of the production process for widgets? How about a video of widgets placed in unusual and amusing places? How about a video of kids playing with widgets? Better yet, how about a video of cats playing with widgets? (Cats always win on YouTube.) A little imagination goes a long way with video.
Aside from the obvious need for compelling videos, there are two keys to successful marketing on YouTube. One is the thoughtful use of keywords to help YouTube categorize your videos for search. The second is a clear call to action for each video. Overtly ask viewers to subscribe to your channel, or to like, comment, and share your video. Videos can be shared on all major social networks, blogs, and websites. And unlike Facebook, YouTube doesn't penalize calls to action—it actively encourages them. Additionally, YouTube helps promote videos that are watched all the way through, so keep your videos short, engaging, and develop a loyal following.
To sum up, video promotion is way better than a goose egg for Christmas. Honestly, no one wants that.